New Cardholder Bonus
Spend $3,000 in the first 90 days, and earn 25,000 bonus points*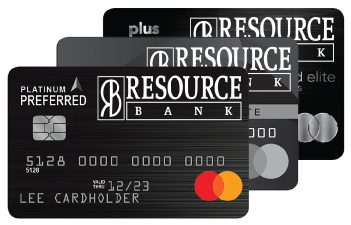 Apply for a Personal Card Apply for a Business Card
Consumer Cards Rewards Comparison
Gift Card
Platinum Preferred
World Card
World Elite Card
$100 Card
13,000
Points Required
10,000
Points Required
8,880
Points Required
$50 Card
7,500
Points Required
5,000
Points Required
4,000
Points Required
$25 Card
4,000
Points Required
Not Avaliable
3,000
Points Required
Ticket Credits
$100
discount on any airline ticket
12,000
Points Required
10,000
Points Required
9,650
Points Required
$500
discount on any airline ticket
60,000
Points Required
50,000
Points Required
48,250
Points Required
$1,000
discount on any airline ticket
120,000
Points Required
100,000
Points Required
96,500
Points Required
$2,000
discount on any airline ticket
240,000
Points Required
200,000
Points Required
193,000
Points Required
Ticketing Fee
Chared to Customer
$31 Online
$36 with Agent
$31 Online
$36 with Agent
$31 Online
$36 with Agent
Business Cards Rewards Comparison
Gift Card
Platinum Prefered
World Elite
World Elite Plus
$100 Card
13,000
Points Required
8,700
Points Required
7,350
Points Required
$50 Card
7,500
Points Required
4,350
Points Required
3,800
Points Required
$25 Card
4,000
Points Required
Not Avaliable
2,800
Points Required
Ticket Credits
$100
discount on any airline ticket
12,000
Points Required
10,000
Points Required
8,100
Points Required
$500
60,000
Points Required
50,000
Points Required
40,500
Points Required
$1,000
120,000
Points Required
100,000
Points Required
81,100
Points Required
$2,000
240,000
Points Required
200,000
Points Required
162,000
Points Required
Ticketing Fee
Chared to Customer
$31 Online
$36 with Agent
$31 Online
$36 with Agent
$31 Online
$36 with Agent
Contact Card Assets Customer Service – 1-800-854-7642
Clients are also welcome to contact their account officer to assist with the application process.
* View application for full term conditions. Bonus points apply to Platinum Preferred, World Elite, and World Elite Plus.
The creditor and issuer of credit card is Card Assets, pursuant to a license from Mastercard® International Incorporated. Mastercard® is a registered trademark of Mastercard® International Incorporated. Credit cards are subject to Card Assets' credit approval. For more information on rates and terms, please contact your local Resource Bank branch.
Local Banking. Better Banking.
985.801.1888
Baton Rouge | Bogalusa | Covington | Franklinton | Mandeville | Metairie | New Orleans | Slidell