Geoffrey Artigues Named as Metairie Branch Manager of Resource Bank
Metairie, August 28, 2023: Resource Bank welcomes Geoffrey C. Artigues as the newly hired Branch Manager and Vice President at the Metairie Branch. Geoff brings a wealth of experience and expertise in the banking industry. Born and raised in the Uptown area of New Orleans, he now resides in a nearby neighborhood, just minutes from where he grew up. He attended St. Martins Episcopal for his high school education and later graduated from Millsaps College with a degree in Business Administration.
Geoff is not just a seasoned professional in the banking industry but also an active volunteer for Volunteers of America. He served on the board from 2012 to 2020 and held various positions ranging from Finance Committee Chair to Chairman of the Board. He believes in giving back to the community and helping America's most vulnerable. He enjoys spending time with his wife and young son when he is not working or volunteering. He also has a passion for live music, sports, tennis, mountain biking, and cooking.
Geoff is an excellent fit for Resource, as he values guiding and empowering employees to make the best customer service decisions possible. This approach also allows him to develop deep and meaningful client relationships, eventually becoming a valued consultant to them. We are thrilled to have him as part of our team and look forward to the positive impact he will bring to our customers and community.
To contact Geoff regarding your current or potential banking needs, He can be reached at 504.293.1800 or via email at gartigues@resource.bank.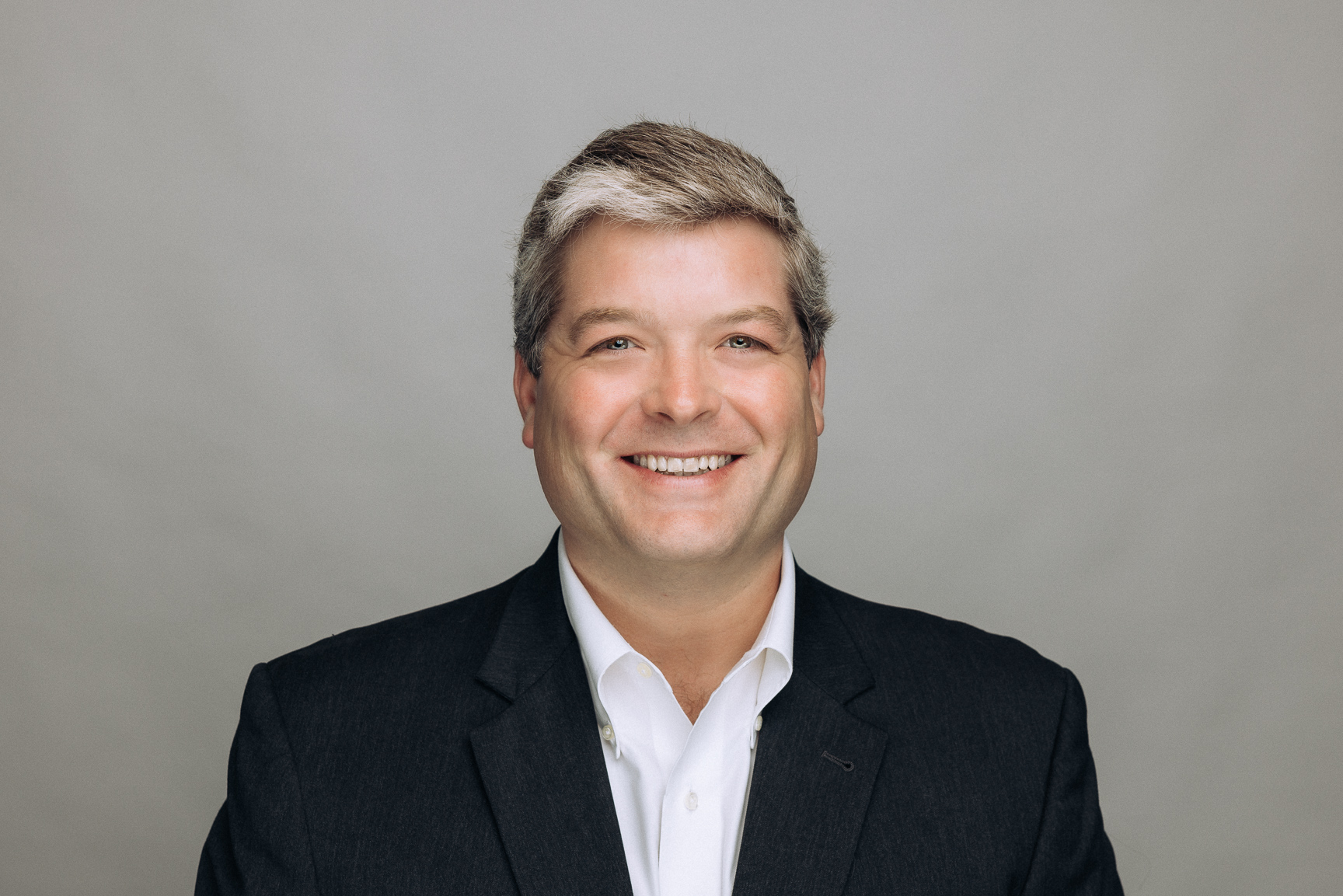 ---
Resource Bank Celebrates 25 Years of Business
Covington, July 20, 2023: Resource Bank is proud to announce the celebration of its 25th anniversary. Since its establishment in 1998, Resource Bank has been committed to providing exceptional financial services to customers and supporters while reinvesting time and money back into the communities of Southeastern Louisiana. Reaching this special milestone marks another step in a memorable and successful journey.
Over the years, Resource Bank has maintained a high-performance level resulting in consistent and organic growth in assets, loans, and deposits. This has allowed for a new location to open every two years on average, expanding Resource to reach five parishes, including a new branch in New Orleans opening later this year. Resource has continued its growth due to the support and business from customers and over 450 shareholders, ensuring that it is a company rooted in the community.
"It doesn't go unnoticed how amazing our customers are. We are forever grateful for your loyalty and referrals and genuinely appreciate your business. Thank you for trusting us with your financial well-being; our success depends on your success, and we don't take that responsibility lightly. It's been a great twenty-five years, and we look forward to the next twenty-five." – Chris Keller, CEO.
This milestone anniversary week has been a week to remember, with daily activities for employees and customers to join in the celebration. Employees walked down memory lane by sharing their favorite Resource milestones and were gifted a unique 25th Anniversary t-shirt. At the same time, customers received gift cards, keychains, and sweet treats, all to show bank-wide appreciation for everyone who has contributed to Resource Bank's success.
Resource Bank is proud of the relationships built with customers and communities over the past 25 years and remains committed to providing the highest level of service and support for many years to come. Visit the Resource Bank website or your local branch to open an account. For media inquiries or further information, please contact marketing@resource.bank. You deserve better banking.
---
Candice Vaughn Promoted to St. Tammany Market Leader
Covington, May 19, 2023: Candice Vaughn has been named Resource Bank's St. Tammany Market Leader as of May 19, 2023.
Candice has been in the Lending Department with Resource Bank for 17 years and resides on the Northshore with her husband and two children. Over her career, she has been involved with the Northshore Homebuilders Association, Habitat for Humanity, and Junior Achievement.
"During her time with Resource, Candice has demonstrated a skill set fitting for a market leader. She has provided excellent service and guidance to her customers, has been a good mentor to her colleagues, and has grown her portfolio year over year, adding value to our shareholders. I have full confidence she will lead St. Tammany to new heights and continue with our culture and our vision, to enable our clients to realize their financial objectives, to be the employer of choice, and to create value for our shareholders." states Pat Campbell, Chief Lending Officer (CLO).
Resource Bank congratulates Candice on her new role as St. Tammany Market Leader and is excited to see what her years of experience will bring to the role.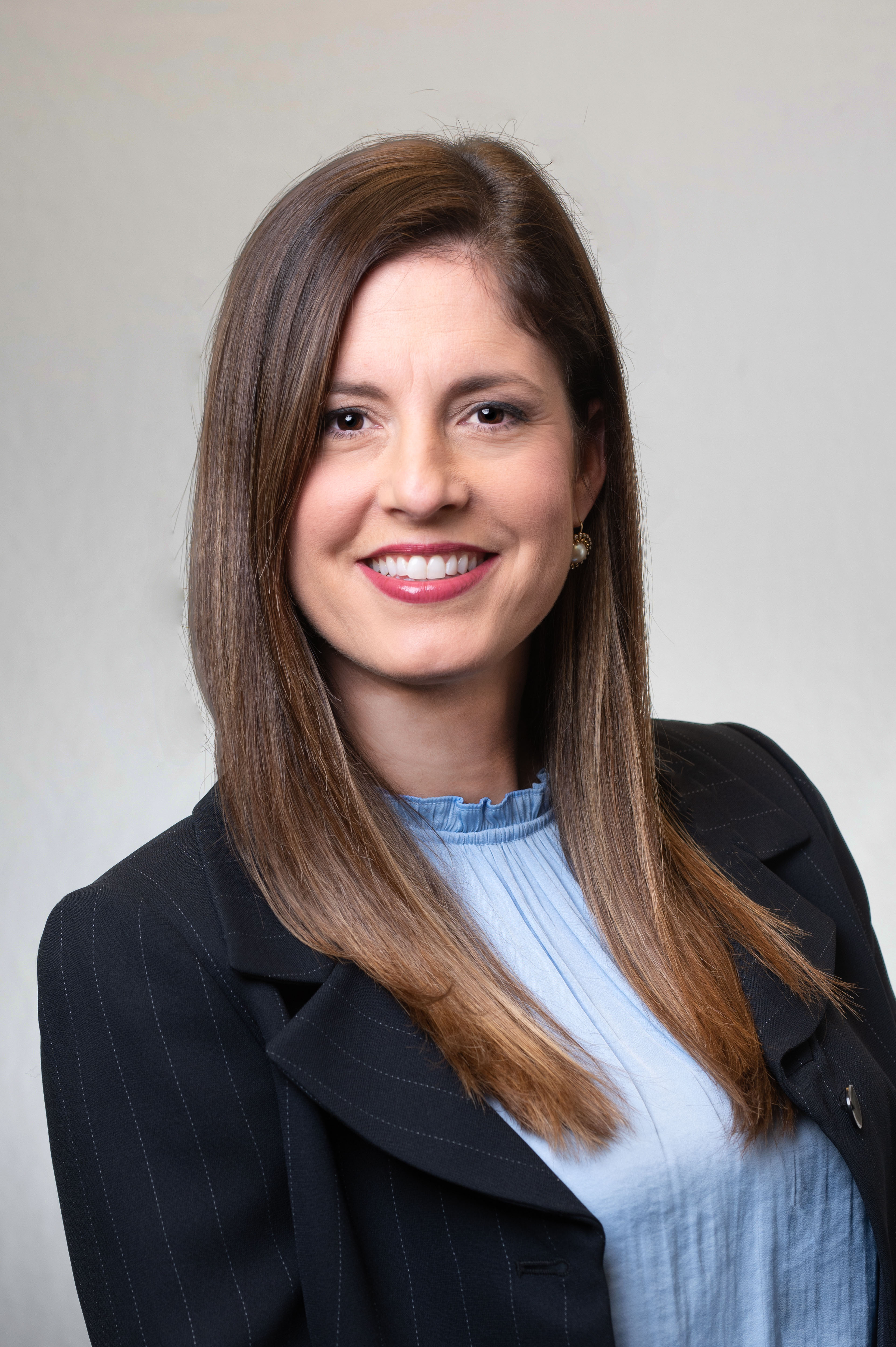 ---
Hunt Vaugh Announced as Chief Credit Officer
Covington, May 19, 2023: Hunt Vaughn has been named Resource Bank's Chief Credit Officer (CCO) and Executive Vice President as of May 19, 2023.
A native resident of Mandeville, Hunt graduated from Fontainebleau High School before attending LSU, where he received his Bachelor of Arts with a concentration in Finance. He has proudly worked for locally owned Resource Bank for the past 19 years in the Lending Department. He worked as the Northshore Market Leader from November 2018 through May 2023 and is now the newly named Chief Credit Officer and Executive Vice President.
"Throughout his career with Resource Hunt has developed many strong banking relationships. Hunt has exercised sound judgment and demonstrated a strong work ethic in his positions with Resource. I am confident he will have continued success in his new role as Executive Vice President and Chief Credit Officer." states Chandler Craig, Resource Bank President.
During his tenure, Hunt has had the opportunity to attend the Graduate School of Banking and serve on several fundraising committees/memberships for the local Home Builders Association and the Northshore Kiwanis Club. He has also acted as a mentor of the Northshore Young Entrepreneurs Academy. Hunt, along with his wife and two children, resides on the Northshore and continues to look for opportunities to get involved in bettering the community for future generations.
Resource Bank congratulates Hunt and looks forward to watching him succeed in his new role as Chief Credit Officer and Executive Vice President.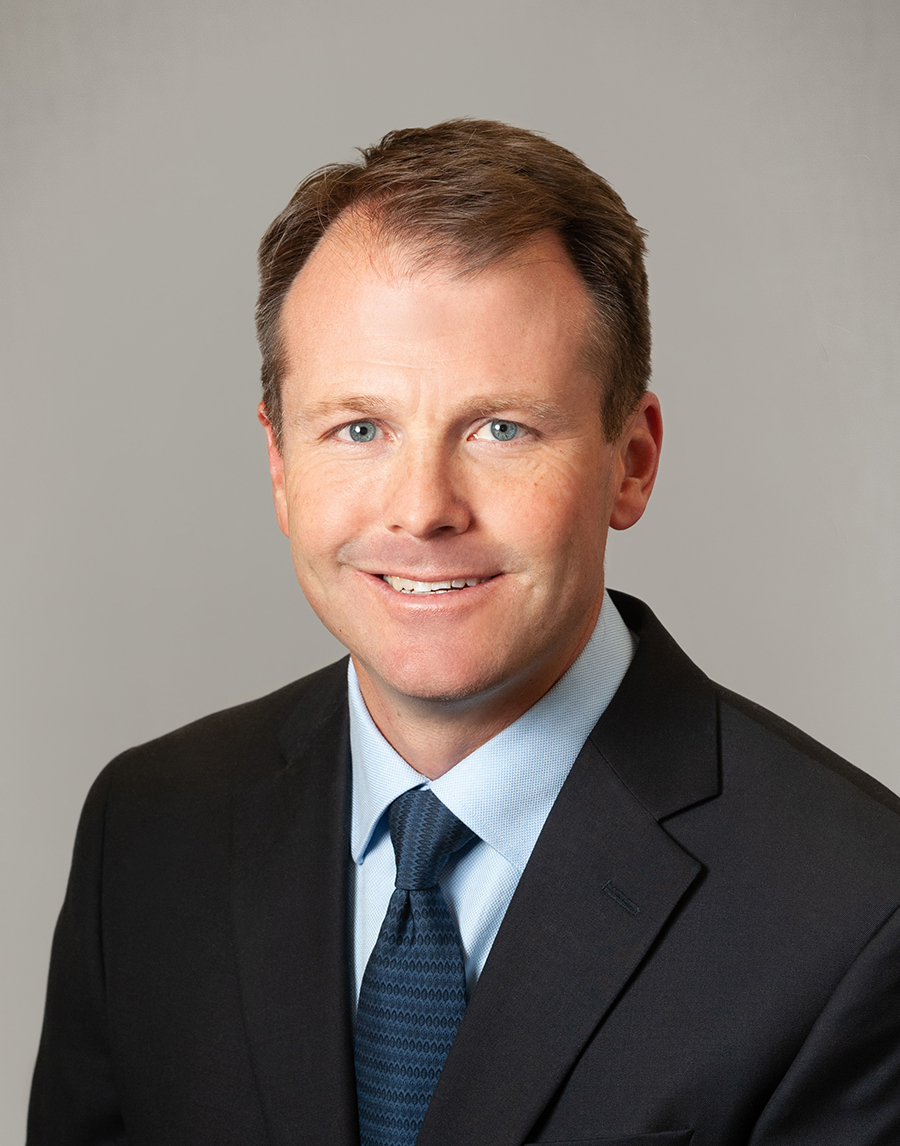 ---
Resource Bank Hosts the Bank on the Hill Boil in Baton Rouge
Baton Rouge, April 27, 2023: Resource Bank employees gathered to treat Baton Rouge clients to a fun and friendly after-hours crawfish boil outside the Baton Rouge Branch. What was forecasted as a stormy day turned into perfect weather for a boil as over 40 clients came to meet the team in Baton Rouge, along with additional Resource Bank employees attending from across Southeastern Louisiana. Clients and employees alike enjoyed an ample amount of crawfish while getting to know each other over food, drinks, and games.
A Resource Bank raffle added to the fun atmosphere, with numerous clients winning a variety of branded merchandise to remember the event by. Both kids and adults in attendance could appreciate the good weather and a good meal. Kirk Maynard, Baton Rouge Market Leader; SVP, affirmed, "It was a great event showcasing Resource Bank at its finest: serving our clients and our community."
Resource Bank emphasizes high-quality service and relationship banking. Personal service, reinvestment in the community, and respect for clients are top priorities at Resource Bank. The highest compliment a client can give is referring family, friends, and business associates to bank locally with us here at Resource. If you or anyone you know is interested in banking with Resource Bank, please contact or find more information on our website.
---
Resource Bank Presents the Girod Street Stroll in Old Mandeville
Mandeville, April 22, 2023: Representatives from Resource Bank spent the afternoon on Girod St., serving a taste of a uniquely crafted cocktail while acting as the presenting sponsor of one of Old Mandeville's most popular annual events. The event was hosted by the Old Mandeville Business Association (OMBA) and included a large variety of booths lining the street. Approximately 1500 people strolled Girod St. and sampled 30 different bourbon cocktails, 10 tasting plates, and experienced a variety of art vendors and music.
Resource Bank Employees Fran Tynes, Taylor Keller, Delaney Fulton, Tonya Kutz, Jenny Dufrene, Ashley Morrish, and Logan Seilhan served a mixture of sweet tea, lemonade, and bourbon for their cocktail and functioned as a hydration station and relaxation area for participants. "It's always a pleasure to be involved in our local business associations. Sponsoring the stroll was a great way to meet with many entrepreneurs and see the talents they offer to our community," stated Fran Tynes, Marketing Manager; SVP.
Resource Bank prioritizes investing in the surrounding communities and interacting with clients and community members in a valuable way. If you or your organization is interested in having Resource Bank sponsor your event, please contact marketing@resource.bank. The marketing team at Resource Bank is happy to answer your questions and discuss sponsorship opportunities.
---
Sharon Lee retires from Resource Bank. Katie Latiolais named Baton Rouge Branch Manager.
Baton Rouge, February 1, 2023: Resource Bank announces the retirement of Sharon Lee, former Baton Rouge Branch Manager, and Vice President. Sharon joined Resource Bank in 2018 as the Baton Rouge Branch Manager. Being the hard worker she is, this is technically her second retirement. We hope Sharon's retirement days are full of family and new adventures.
In anticipation of this transition, Resource Bank hired Katie Latiolais as the new Branch Manager and Assistant Vice President. Katie has been in the financial sector since 2009. She brings over 14 years of banking experience, including Retail Banking, Commercial Lending, and Consumer Lending. With this experience, she brings extensive knowledge to her new role here at Resource.
Katie has been actively serving the Baton Rouge community through her work with various service organizations. Most recently, she served as a student in the Louisiana Association of Nonprofit Organization, graduating class of 2018.
Katie resides in Prairieville with her fiancé', Toby, and their blended family of four children.
Resource Bank wishes Sharon a great retirement and looks forward to seeing Katie succeed in her new position.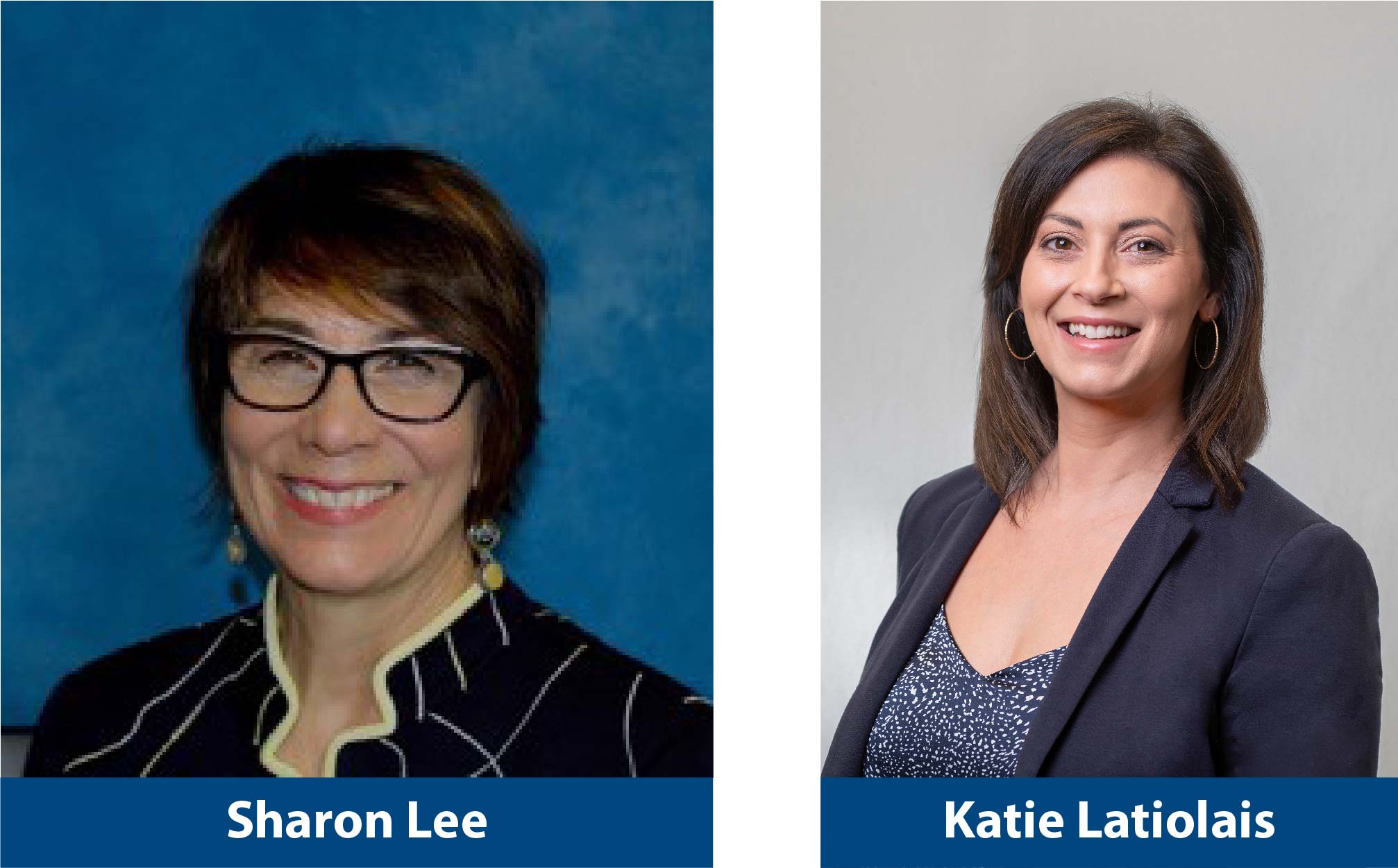 ---
Resource Bank Welcomes Northshore Commercial Lender, Carew Ferguson
Covington, February 1, 2023: Resource Bank welcomes Northshore Commercial Lender and Vice President, Carew Ferguson. Ferguson is a Mississippi State University alumnus with degrees in Finance, Sports Management, and an MBA. He began his career in the FedEx Express Corporate Finance Department and most recently worked at Guaranty Bank in Memphis, Tennessee, where he specialized in Commerical and Industrial lending with an additional focus on Commercial Real Estate. He and his wife, Chandler, now reside on the Northshore after deciding to return to his hometown. Ferguson joined the Resource Bank Commercial Lending Department in December and looks forward to growing his portfolio. "We are excited to have Carew on board and know he will help our clients realize their financial objectives," stated Pat Campbell, Chief Lending Officer.
Ferguson is currently on the Mississippi State University MBA Program Advisory Board and actively supports several non-profit organizations, including Reformed University Fellowship and Coaching for Literacy. He was heavily involved in his community in Memphis, and Resource is confident he will follow suit in the Northshore community.
Carew enjoys family time, reading, cooking, and golfing outside of the office.
Resource Bank welcomes Carew and can't wait to see the knowledge and enthusiasm he will add to our team.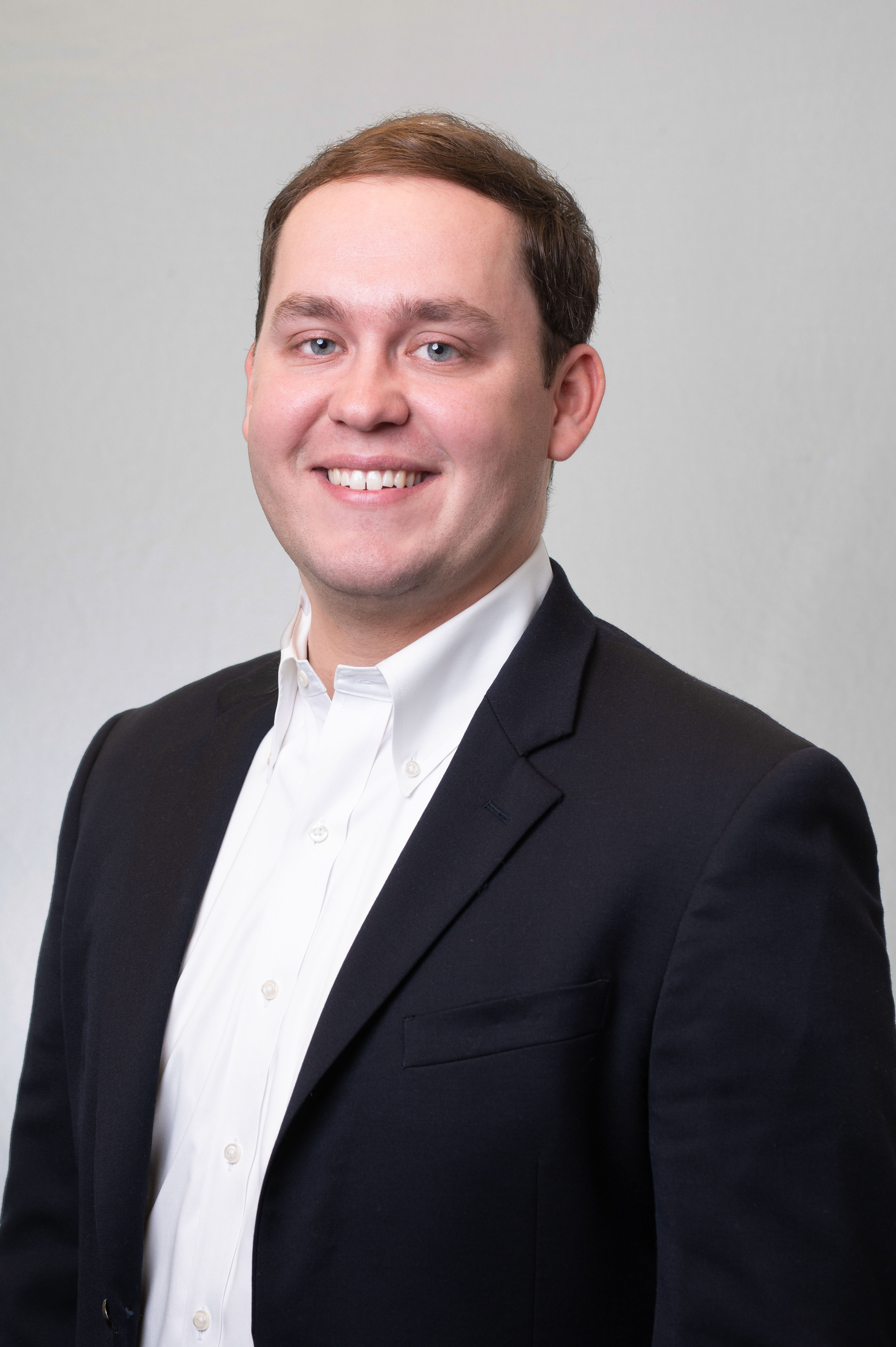 ---
Resource Bank Hosts Q1 Wellness Week – Reading Challenge
Covington, January 24, 2023: In January, Resource hosted its first Wellness Week of 2023. Resource Bank hosts a Wellness Week each quarter as a voluntary program to promote better overall health to employees. This quarter's Wellness Week focused on reading. Reading books benefits your physical and mental health, which can last a lifetime. They begin in early childhood and continue through the senior years. Reading strengthens your brain, increases empathy, builds vocabulary, prevents cognitive decline, reduces stress, aids sleep, alleviates depression, and lengthens lifespan.
Each employee participant had a goal of reading thirty minutes daily throughout the week. Resource employees went above and beyond, in typical Resource Bank fashion, reading four hours or more some days. Twenty-eight employees participated and read for 9,600 minutes over the week. "We look forward to hosting Wellness Week each quarter. It is wonderful to see employees come together to care for their overall health," commented Fran Tynes, Marketing Manager; SVP.
Resource Bank will host three more Wellness Weeks this year. If you or your institution have any questions about our program, please contact marketing@resource.bank. The Marketing team would be happy to answer questions or share program details.
---
Local bankers serve as financial educators for JA in a Day at Morris Jeff School.
New Orleans, January 17, 2023: Five representatives from Resource Bank devoted their day to teaching Financial literacy skills to second-grade students at Morris Jeff Elementary School. Morris Jeff partnered with Junior Achievement of Greater New Orleans to present the JA in a Day program. Approximately 100 students attended the day-long presentations. Engaging activities captured the second graders' attention by teaching lessons using song-filled videos, critical thinking, group role-playing, and games. The students went home with new skills in their journey to financial literacy. Topics covered with the classes included:
Earn, Save, Spend, and Donate
Invisible Money
How Do I Become an Entrepreneur?
Money Choices Make the City Go Round
Let's Build a City!
Resource Bank employees Fran Tynes, Karen Tipton, Crystal Christophe, Jonathan Dupre', and Mellisa Queyrouze all felt very fulfilled with how their day was spent. The second graders were thrilled to have Resource Bank present and even made thank-you cards for each volunteer. " I found the children to be very smart, inquisitive, and eager to learn. I'm ready to get back in a classroom and volunteer again," beamed Karen Tipton, Commercial and Private Banking Officer; SVP.
If your classroom is interested in presenting financial literacy classes, don't hesitate to get in touch with Eric Walter, Greater New Orleans Impact Manager with Junior Achievement of Greater New Orleans, Inc., by emailing eric@jagno.org.
---
Bobby Fahey retires from Resource Bank. Kirk Maynard Named Baton Rouge Market Leader.
Baton Rouge, January 10, 2023: Resource Bank announces the retirement of Bobby Fahey, former Baton Rouge Market Leader and Senior Vice President. Bobby will be greatly missed. Resource Bank has relied heavily on his guidance in the Baton Rouge Market and will continue to provide the high level of service he has set. "We are very grateful that Bobby decided to take a chance on a bank from outside the Baton Rouge market when he agreed to join us in 2016," stated Pat Campbell, Chief Lending Officer.
In anticipation of this transition, the Executive Management Team previously appointed Kirk Maynard to succeed as Baton Rouge Market Leader in February 2022. With Kirk's success in his years with Resource, his leadership background in banking, and his community involvement in the Baton Rouge area, Resource Executives knew he was the perfect fit for this position. Maynard joined Resource Bank in December 2019 and now holds the titles of Baton Rouge Market Leader, Senior Commercial Banking Officer, and Senior Vice President. "We are looking forward to Kirk's s leadership and guidance moving forward," cited Campbell.
In addition to Kirk's promotion, William McKey has been named Commercial and Private Banking Officer. William began his career at Resource as a Portfolio Manager in 2018 and has taken on his new role under Kirk's guidance and direction.
Resource Bank wishes Bobby great enjoyment during his retirement and looks forward to seeing Kirk and William succeed in their new positions.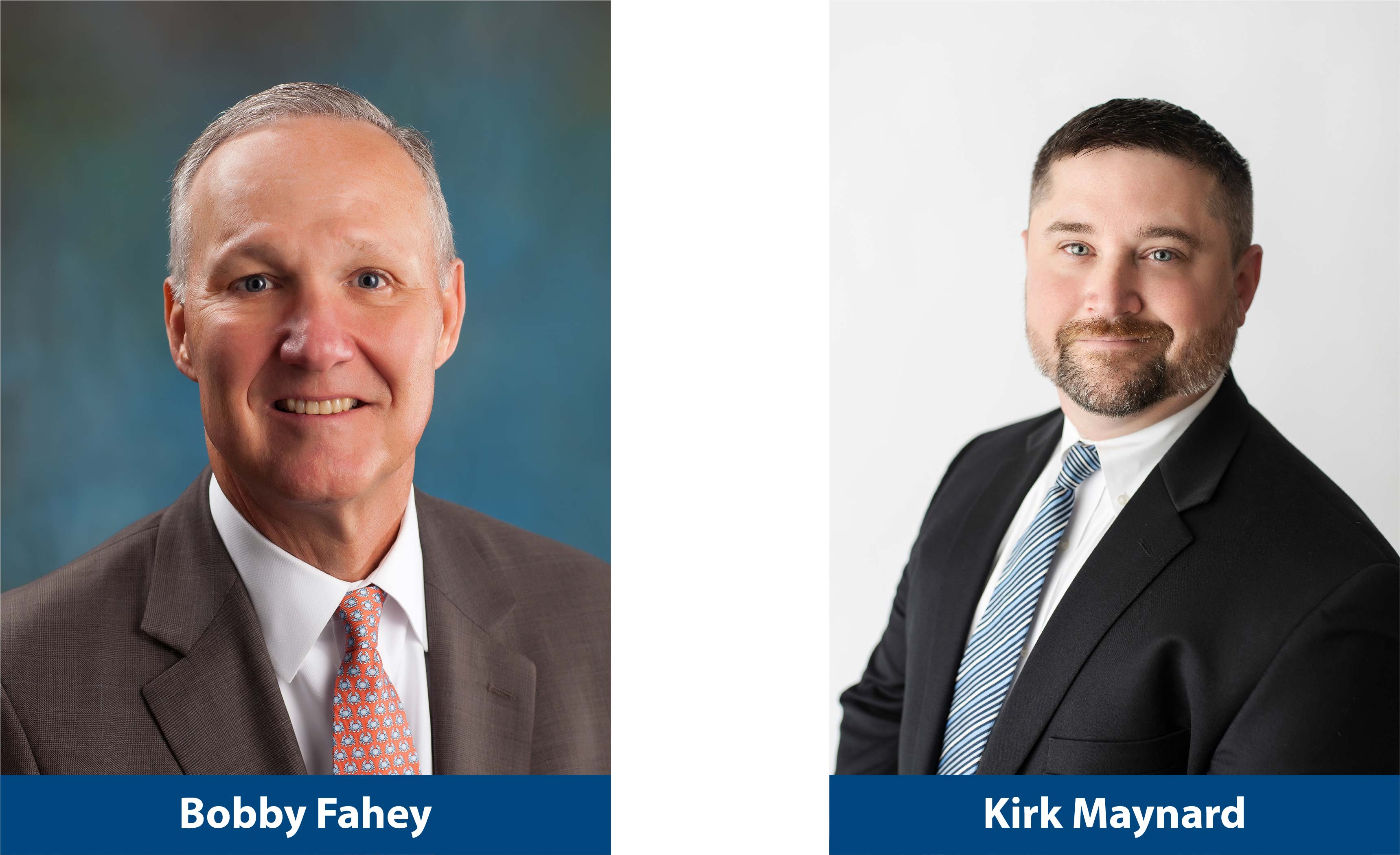 ---
Family Resource Group, Inc. Sock It To Me! Sock Drive Donates Over 25,000 Pairs of Socks During The Holidays With The Help Of Community Partners
January 11, 2023: Family Resource Group Inc. (FRG) collected and donated over 25,000 pairs of socks to community outreach partners during the 2022 holiday season. FRG couldn't have exceeded their goal without the help of the community sponsors: Hollis Orthodontics, East Baton Rouge Parish Library, Coca-Cola, Resource Bank, Lake After Hours, Allergy Asthma and Sinus Centers, St. Francis Xavier Catholic Church, Center Stage Performing Arts Center, Zanella's Wax Bar, Kajun Martial Arts, Evolve 26, Roussels of Gonzales, and Elifin Realty, as well as the many collection sites.
The Sock It To Me! Sock Drive started over 18 years ago when Amy Plaisance, Founder of Baton Rouge Parents Magazine, participated in a local outreach event and learned that socks are the number one requested item by area homeless shelters and community outreach organizations. The drive is an affordable and convenient way to touch the lives of children and adults in the community. With local support from schools, businesses, churches, libraries, universities, and civic organizations, FRG collects socks to help the less fortunate.
How to get involved? Whether you are a sponsor or a collection site, everyone can be a part of the Sock It To Me! Sock Drive. The drive features sponsors and collection sites year after year. For more information, contact Teri Hodges at teri@familyresourcegroupinc.com, or call (225) 333-0319.
Who Can Participate? Anyone can get involved.
When Does The Campaign Kickoff? September 1, 2023! Sock collection dates run from November 1, 2023 through the middle of December. Socks will be distributed to community outreach partners until the end of the year.
Resource Bank Supports Northshore Home Builders Association in Golf Tournament
Covington, December 8: The Northshore Home Builders Association hosted its 3rd Annual Golf Tournament, where Resource Bank entered two teams and participated as an on-course tent sponsor. The golf tournament took place at Beau Chene Country Club with a silent auction, a toy drive for St. Tammany Project Christmas, and player contests. Resource Bank's Christmas-themed tent was a top spot with Christmas Punch cocktails and a holiday treat bar. Several employees volunteered their day to organize tournament activities and spread seasonal cheer.
Resource Bank is proud to have ten employees as Northshore Home Builders Association members. Jenny Dufrene, Commercial Banking Officer, worked on the golf tournament committee and serves on the HBA's Associate Council. The Associate Council works alongside the Home Builders' Board of Directors to be an advocate and leader in the community. The NHBA works to protect initiatives for homeownership on the Northshore. With our employees' participation, Resource gives back to the community it serves by supporting the opportunity for accessible homes in our area. Visit their website at northshorehba.org to learn more.
---
'Tis the Season Fraudsters Love…Unfortunately.
Covington, December 1, 2022: Fraudsters use the holiday season to take advantage of people in many ways. Below is a list of things we can do to help our clients not become a victim of fraud.
Read the fine print. Recommend clients research terms of service before they make an online purchase or purchases thru 3rd party processors such as Venmo, Cash App, Zelle, or PayPal. This will help our clients avoid filing merchant disputes and potentially losing money.
Watch seniors closely. Once fraudsters get their victim on the phone, they may instruct the client to withdraw large amounts of cash from their account and buy gift cards to send to the fraudsters. This scheme typically targets senior citizens, but it can happen to anyone. Report unusual transactions or mannerisms from clients.
Account monitoring. Please confirm the phone numbers and email addresses we have on file to ensure we have the most up-to-date information in case we need to reach out to the client. Not only does our online banking portal offer notification of account activity, but our debit cards also are automatically enabled in a fraud alert system. Our fraud alert system, Falcon, may reach out to our clients to verify debit card transactions. They will reach out in one of three ways: text, phone call, and email. Falcon will only ask to verify a transaction; it will never ask for account or card information.
Call and report.Debit cards have a high transaction volume for purchases and travel during the holiday season. Know the correct numbers to call. All card inquiries via RB Operations Department: 985-801-0150 during business hours. Falcon, debit card fraud alert system: 1-885-291-2515 after hours. Report a lost/stolen card: 1-800-500-1044 after hours.
Always double-check. Some messages are legitimate like Falcon mentioned above. Ensure clients that our inquiries will never ask for personal financial information. Let clients know that if they have questions about calls, messages, or emails they receive asking for financial information, they can ask a banker for verification before they engage in any request.
Trust your gut.If you feel something is wrong, report it to an account officer. Our managers and officers can speak with clients to ensure they have not become a victim of fraud.
The Resource Bank website's Security Center page has a lot of valuable information to help our clients understand how they can avoid becoming a victim of fraud. Please take a moment to read over the info posted here.
Thank you, and if you have any questions, do not hesitate to contact us in the Operations Department; we will be happy to help.
Example of a legitimate Falcon Text message: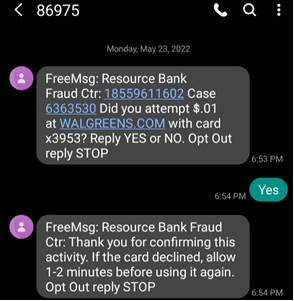 ---
Resource Bank Presents Financial Education at Open Arms Community Center
Covington, November 30,2022: Throughout November, representatives Kelly Rodriguez, Mike Gambrell, and Amanda Caluda from Resource Bank visited the Open Arms Community Center in Slidell every Wednesday to teach financial education courses. Each week, students engaged in hands-on and experiential learning activities designed to recognize the importance of financial literacy. The course material was compiled by Junior Achievement, the nation's largest organization dedicated to giving young people the knowledge and skills they need to own their economic success, plan for their futures, and make smart academic and financial choices.
Early elementary students participated in various Junior Achievement sessions revolving around the community, money, voting, personal finances, etc., with interactive posters, cards, learning logs, and money sheets. Resource Bank is proud to continue its longstanding partnership with Junior Achievement. Financial education programs always have a mutually positive impact, where employees provide knowledge the students can carry throughout their futures.
There is a need to address disparities in financial knowledge through financial literacy education. The bank strives to do its part to provide resources, programs, and counseling to consumers to close this gap. Resource Bank can offer financial literacy programs that provide both in-person and online resources to help children, youth, and adults increase their understanding of financial management. If your organization is interested in a Financial Literacy workshop, contact Marketing@resource.bank to schedule a presentation specifically designed for your group.
---
Resource Bank Expansion Breaks Ground at Tchoupitoulas and Soniat
New Orleans, November 15, 2022: Resource Bank is expanding its New Orleans presence with a new location set to open in fall 2023 at the corner of Tchoupitoulas and Soniat Streets.
The construction of this new location continues Resource Bank's growth strategy for the past twenty-five years of directly serving the communities where they live and work. "As we continue to grow on the Southshore," noted Paul Queyrouze, First SVP and Southshore Market Leader, "our focus was finding the right location for our team to open another full-service branch. We believe this location positions us to grow our relationship banking services to better serve individuals and businesses in the community."
The three-story building is on target for a fall 2023 completion. VergesRome Architects designed the building, and Donahue Favret Contractors is the general contractor for the project. The facility allows for approximately 7,500 square feet of professional office space for lease. Resource Bank will fully occupy the remainder of the building and offer drive-up services, including a twenty-four-hour ATM. A team of Personal, Commercial, and Private Banking officers will also operate out of the branch.
A unique feature the bank is excited to announce is the incorporation of a rooftop space equipped with a glass-enclosed conference room and outdoor area. "As a relationship bank, we feel it's essential to have a pleasant meeting space for consultations, closings, and networking. The rooftop is a wonderful nod to how the bank rises above and beyond for our clients," mentioned Queyrouze. Resource Bank often hosts business-to-business networking events, financial education seminars, meet and greets, and community-driven gatherings at many of their locations. A core value of the bank is high-quality service. Team members are skilled in personal service, attention to detail, and respect for clients' financial well-being. The bank has steadily grown over the years due to clients referring family, friends, and business associates their way. The team at Resource views this as the highest of compliments.
In an era when many banks are closing branches and reducing their physical footprints, the construction of a new Resource Bank location is a symbol of its longstanding commitment to personal service and face-to-face interactions.
"Having brick-and-mortar locations still makes a lot of sense for us. We feel like there is still a market for the type of banking we provide," said Queyrouze. "We still have that personal touch, and finding this location felt like a great match between our philosophy and the city of New Orleans. The river is the heartbeat of the community and continues to be a cornerstone of the economy. From this building, you'll be able to see up and down the river and the New Orleans skyline. To us, it means longevity and stability. It represents what we stand for and how we are different."
Vice President and Branch Manager Crystal Christophe will lead the Retail Banking team. Crystal has been with Resource for eight years and currently manages both the CBD and Metairie Branches. Karen Tipton, a Senior Vice-President in Commercial and Private Banking, will transition from the CBD location to the Tchoupitoulas office. When Resource Bank first expanded to the Southshore in 2011, Karen joined as part of the team which opened a Loan Production Office and limited services branch. She has been an integral part of the bank's growth. She has over thirty years of banking experience and an excellent understanding of the local community. All bank associates look forward to expanding business and personal relationships from the new location.
The building progress is on track, and the timeline announcement highlights the bank's growth as Resource celebrates its eighth anniversary in Orleans Parish. Resource Bank currently operates two Southshore locations at 321 Veterans Memorial Blvd., Suite 101 in Metairie, and 412 Magazine Street in New Orleans. Over the past eleven years, the bank's Southshore market share continues to grow by focusing on long-term customer relationships. Its other locations are in Baton Rouge, Bogalusa, Covington, Franklinton, Mandeville, and Slidell.
Resource Bank plans to host a ribbon cutting that will be open to the public. An announcement regarding a date for that event will be released post-completion of the build.
For more information or to schedule a meeting with a Resource Bank representative, visit www.resource.bank.
---
Business Online Banking Refresh Planned for October 2022
Covington, October 14, 2022: Our system will undergo a design refresh on October 24, 2022. To help you prepare for these changes, we've put together an overview of the navigational updates and new features. Our Business Online Banking Refresh Quick Start Guide shows before and after images to visualize the new layout.
A few things to note:
This refresh will not affect mobile banking, text banking, or Voice-24 telephone banking.
RPM, Lockbox, Credit Card, and Merchant Services portals are not affected. Your login credentials will not be affected.
You may be asked to agree to updated User Terms and Service Agreements.
We know change is hard; we are here for you and are happy to help navigate this new release. Please contact our Cash Management Department at 985.801.0120 if you have any questions.
---
Local Financial Services Professional Earns National Certification
Covington, August 31, 2022: Fran Tynes, Marketing Manager and SVP, Resource Bank, was recently awarded the Certified Financial Marketing Professional (CFMP) certification from the American Bankers Association.
"Earning the CFMP certification validates Fran's experience and depth of education in the bank marketing arena," said Jamie Gabourel, Chief Administrative Officer.
The CFMP certification is awarded to individuals who demonstrate excellence in the field of financial services marketing. To qualify for the CFMP certification, individuals must have certain levels of experience and education in the financial services marketing profession, pass an exam, and agree to abide by a code of ethics. The CFMP exam covers many areas, including financial principles, laws and regulations, market research, characteristics of marketing plans, and marketing components.
Tynes has been with Resource Bank as the Marketing Department Head for seventeen years. She oversees the bank's marketing, public relations, and product development functions. Tynes earned a Master of Business Administration from Southeastern Louisiana University and currently sits on the Southeastern Marketing & Sales Advisory Board. She also sits on advisory boards for several fintech organizations. She has volunteered with groups such as Special Olympics, the American Heart Association, Northshore Food Bank, Habitat for Humanity, and Junior Achievement.
Financial services professionals, working through ABA, initiated the CFMP certification and seven others to establish meaningful standards of knowledge in specialty areas of the financial services industry. ABA Professional Certifications formally recognize those who meet these standards and meet professional continuing education and development requirements.
ABA Professional Certifications promote the highest performance standards in the financial services industry by validating individuals' knowledge and expertise. For more information, call 202-663-5092 or visit www.aba.com/certifications.
---
Resource Bank Donates to The Northshore Food Bank
Covington, August 11,2022:During the month of July, Resource Bank employees collected items to donate to the Northshore Food Bank. On Thursday, August 12th employees Terrie Laffe, Teresa Morel, Fran Tynes, Amanda Caluda and Taylor Keller assisted the Food Bank with loading 289 pounds of collected items onto their truck.
The Food Bank is always accepting donations. Visit their website at northshorefoodbank.org to set up a donation from your organization.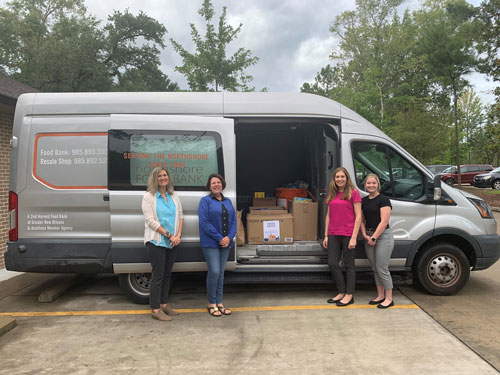 ---
Resource Bank Presents Financial Education Workshop to Summer Camp
Covington, June 27, 2022: Representatives Taylor Keller and Amanda Caluda from Resource Bank visited Thomas Elementary in Franklinton to present an interactive financial education workshop for summer campers. The one-hour seminar consisted of lessons on ways to save and protect their money, along with the information to access it.
Third and fourth-grade campers played the role of secret agents by identifying savings mistakes made by characters in a story and were rewarded quarters for participating. At the end of the story, campers could choose to save their money or spend it on items in the "RB Gift Shop." "The children were very engaged with the lesson. They had such a good time," stated Cheri Thomas, camp director. This marks the fourth year the bank has visited Thomas Elementary campers. The workshop always has a mutually beneficial outcome, as bank employees truly enjoy fostering knowledge in our youth.
There is a need to address disparities in financial knowledge through financial literacy education. The bank strives to do its part to provide resources, programs, and counseling to consumers to close this gap. Resource Bank can offer financial literacy programs designed to provide both in-person and online resources to help children, youth, and adults increase their understanding of financial management. If your organization is interested in a Financial Literacy workshop, contact Marketing@resource.bank to schedule a presentation specifically designed for your group.
---
RB Mobile App Update 7.14 - May 17th
Updated May 18, 2022: Users are advised to uninstall and reinstall the RB Mobile app and re-enable biometrics log in.
May 9, 2022: On May 17, 2022, we will incorporate updates for Mobile Digital Banking. This RB Mobile App update includes enhancements and general fixes in both the Android and iOS biometrics packages in the 7.14 release. This update will require any end-user who currently has biometrics set to re-enable biometrics after signing into the app using their current Access ID and Passcode.
If you have trouble with your Access ID and Passcode, you can use the Forgot Passcode feature on the Mobile Login Screen.
After successful Login, navigate to the "More" menu. Click "Profile & Security." Toggle to enable Face ID or Touch ID.
Thank you for banking with Resource Bank. Please contact us with any questions regarding this notice at 985-801-0150.
---
Resource Bank Announces Scholarship Commitment to Dillard University
Covington, May 9, 2022: Resource Bank announces the launch of The Resource Bank Scholarship Fund. The new scholarship program is part of a beginning partnership with New Orleans based Dillard University.
The scholarship is open to current undergraduates actively pursuing a degree in business at Dillard University. Resource Bank will award $1,000 in scholarship funds to two (2) qualifying students each semester, beginning with the Fall 2022 semester. The bank has committed to a total of $16,000 in scholarship funds.
Resource Bank believes that easing the cost of higher education has enormous potential to initiate change, and will play an important role in shaping our community's future. By engaging with local companies, students can build a network of mentors and business contacts. Through the Resource Bank Scholarship Fund, Resource hopes to encourage students to pursue careers within the financial industry and retain local talent.
"Resource Bank is committed to investing in future generations, and we believe that every act of sponsorship — even a small one — helps positively impact individuals who grow into contributing members of our communities," said Chris Keller, Chairman of the Board and CEO. "We hope that our new scholarship will not only encourage students to complete their degree goals, but also inspire them to take pride in financial education and to encourage others to do so as well."
To apply, students must reside in Orleans Parish, be majoring in Business at Dillard University, have a GPA of 3.0 or higher, be willing to meet with representatives of Resource Bank to attend a networking event, and write an essay or create a video description of his/her future career plans. Dillard University is responsible for the yearly promotion and recipient selection.
Applications are due July 31, 2022. The winner will be announced August 31, 2022. Please visit www.dillard.edu for full application terms and timelines.
---
Resource Banker Completes ABA Bank Marketing School.
Covington, April 22, 2022: Fran Tynes, Marketing Manager; SVP, recently graduated from the American Bankers Association Bank Marketing School held April 11 – 21, 2022. The only national school of its kind, the program provides marketers, managers, and specialists with an intensive education under the guidance and direction of faculty advisors comprised of distinguished marketing and banking professionals. Students developed strategies to promote new products and received a solid foundation in marketing principles and management practices.
"The ABA Bank Marketing School allowed me to learn from the best in the field and exchange information and ideas with my peers," said Tynes. "I thoroughly enjoy the ever-changing opportunities financial marketing has to offer," she added. Mrs. Tynes plans to sit for the Certified Financial Marketing Professional (CFMP) Exam in August of this year.
"Fran is a key member of Resource Bank, and her continued education efforts in bank marketing will help us better serve our clients and our community," said Jamie Gabourel, Chief Administrative Officer.
Mrs. Tynes joined Resource Bank in 2015 and has developed the Marketing Department for the bank. She has assisted in opening five of the ten branch locations, established community reinvestment efforts in all three market areas, is the company brand and communication manager, and is highly involved in product development and client experience improvements. Fran holds a Master of Business Administration from Southeastern Louisiana University and is a Ponchatoula resident.
---
Cindy Allen retires from Resource Bank. New Branch Managers names for RB Franklinton and Bogalusa Branches.
January 19, 2022: Resource Bank announced today that Cindy Allen, Washington Parish Branch Manager, and Senior Vice President, retired at the end of 2021. The Executive Management Team is pleased to promote from within the Resource Bank family and has appointed Angela Callender and Bridget B. Owens to succeed as Branch Managers. Callender, former Assistant Branch Manager, will step into the Franklinton Branch Manager role. Owens, a former Assistant Branch Manager, will move into the Bogalusa Branch Manager role. Both have been promoted to Vice President officer positions.
"On behalf of the Board of Directors, the management team, and Resource Bank employees, we want to thank Cindy for her leadership in the Washington Parish area over the past two decades," said Lynn Kennedy, Chief Operations Officer. "The Resource Family is sincerely grateful to Cindy for her dedication to Resource Bank and wishes her nothing but the best in this new story of life."
Resource Bank's selection of the new managers results from an internal leadership and development planning process that implements one of the priorities in the company's vision statement, to be the employer of choice. "We are thrilled that both Angela and Bridget can jump into the Branch Manager roles. Each of them has developed client relationships over the years and has had a significant impact on building their branches to what they are today. It was an easy decision on our part," added Kennedy.
Callender joined Resource Bank in 1998 as a founding employee, and her tenure is a testament to the knowledge and experience she has to offer. Owens has been with Resource Bank since 2004 and has developed strong client and community relationships that will continue to cultivate branch accomplishments. The hard work and dedication displayed by both give the bank great confidence that clients will continue to experience the high-quality personal service they are accustomed to over the years.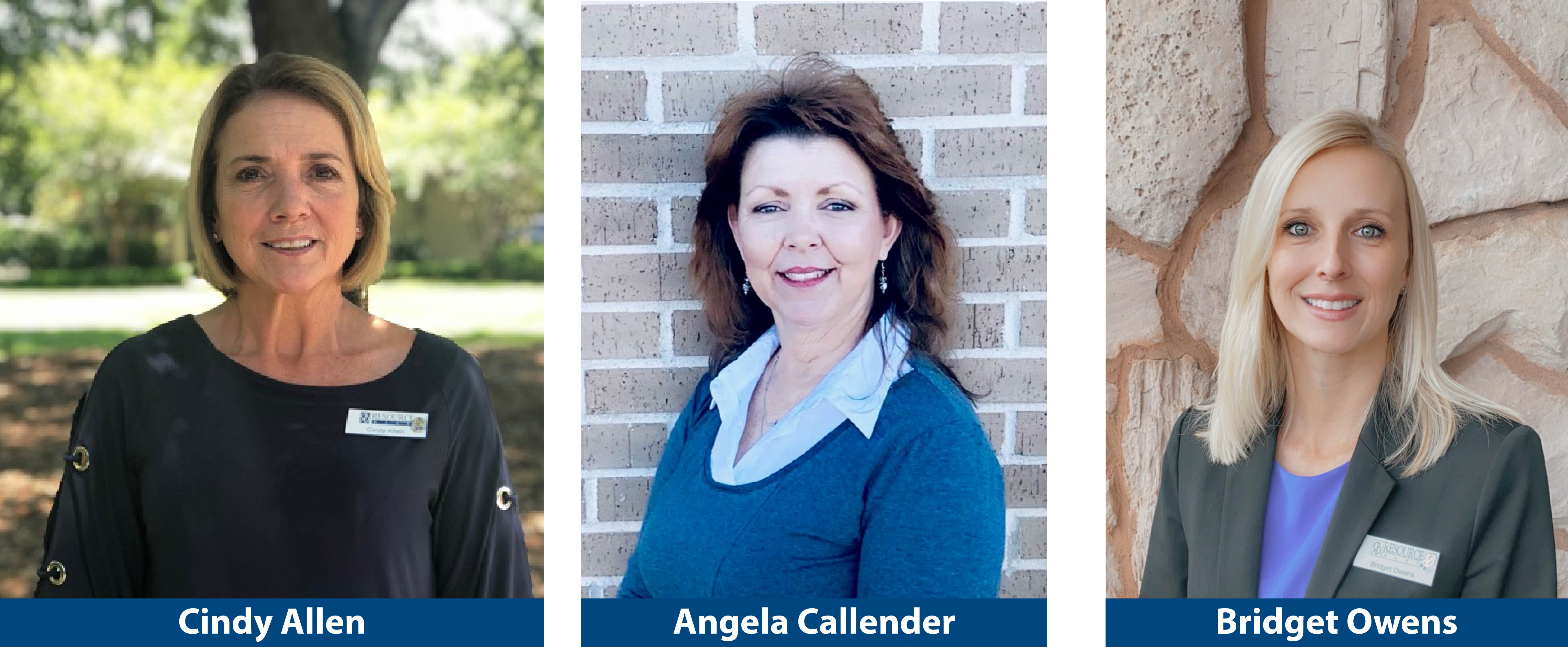 Local Banking. Better Banking.
985.801.1888
Baton Rouge | Bogalusa | Covington | Franklinton | Mandeville | Metairie | New Orleans | Slidell
Holiday Closures
View RB holiday closures.
Learn More